Whether you are looking for guidance in creating an attractive and engaging website or have a site which needs some refreshing, you want experts to ensure it is working correctly—attracting leads who convert into customers! Elite IT Business Solutions LLC understands the importance of your company's online presence, and that it is crucial for you to have a website that performs, 24/7.  Our team offers you with the confidence that your website will remain safe and secure, and all your website pages are delivered to leads, with no issues.
Some of the services we offer our clients include:
Multiple design packages, combining design, hosting and maintenance
Domain name registration
Email account set up and maintenance
SEO optimization, using the latest keyword practices
Submission to Google, Yahoo and Bing
Google Analytics
Social Media links
Security measures, including Auto SSL certificates, secure passwords, and IP Lockout options
Spam protection
Various updates and backup options, as needed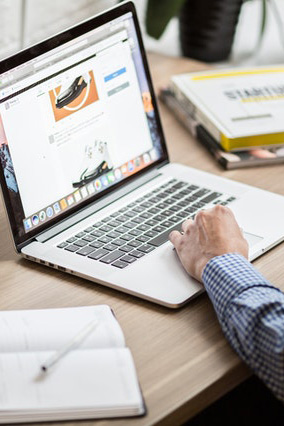 We also recognize that needs vary between industries and companies and offer a multitude of options to fit your specific requirements.  Contact us to find out how we can provide your business with a personalized plan and options to host and maintain your website!