Elite IT Business Solutions LLC has joined forces with Chicago Business VoIP to offer you an affordable, custom VoIP program to meet your specific communication needs.  You may wonder why should I consider VoIP? VoIP is a growing service which can provide your small business with a host of discounts, both in capital expenditures, monthly expenses, and time management savings.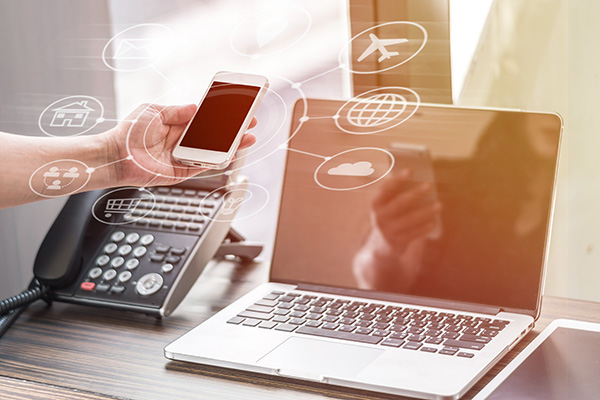 Some of the most notable benefits include:
Reduced cost per call. Using Internet Protocol (IP) instead of traditional telephone lines, data is converted into packets and sent over an IP network. This could be your internet connection, an IP connection directly with your telephone company, or a blend of both. The IP connection guarantees high quality of service from your phone company's network. Using the internet to transfer call data helps reduce costs over the clogging of traditional land telephone lines.
Mobility of Service. Instead of using a traditional phone service, tied down to a specific location (or with complicated access to the land phone number), a VoIP system allows your team the freedom to utilize the service from any (or multiple) location.
Improved Client Interactions. Let your customers know they are important to you. You can forward messages and send voicemails to multiple incoming clients, and specify which calls need to be forwarded to a specific team member and number. Finally, you can utilize the system to E-Fax documents easily, without the need of accessing a fax machine.
Variety of Features. Handling a large volume of incoming calls is where a VoIP system shines. As calls come in, you can have them converted to email text, allowing you to review them while still using your traditional phone access.
VoIP service with Elite IT Business Solutions offers you a subscription-based telephone service without contracts to sign, infrastructure to invest in, or expensive hardware to buy. Additionally, your business can get unlimited local and long-distance calls, combined with options suited for your specific business needs, to help you become more productive, professional, and profitable. We always encourage our customers to review and modify their phone plans as business needs evolve.
To find out more about how your business can benefit from a VoIP system, contact us.