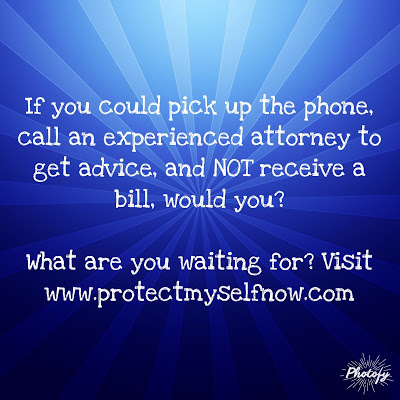 ■ You don't have a living will or medical POA.
■ Your driver's license is suspended.
■ A neighbor or school reports you for child abuse.
■ A friend owes you money and files bankruptcy.
■ You need your lease agreement reviewed.
■ A friend or neighbor is injured on your property and sues you.
■ You or your teenager gets a speeding ticket.
■ Your child needs special education in public school.
■ You care for your elderly parents.
■ A merchant refuses to honor a guarantee.
■ You are buying or selling a house.
■ A repairman won't stand behind his work.
If you agree the advice of an attorney would be helpful in these and other life situations, become a LegalShield member! Visit
www.protectmyselfnow.com